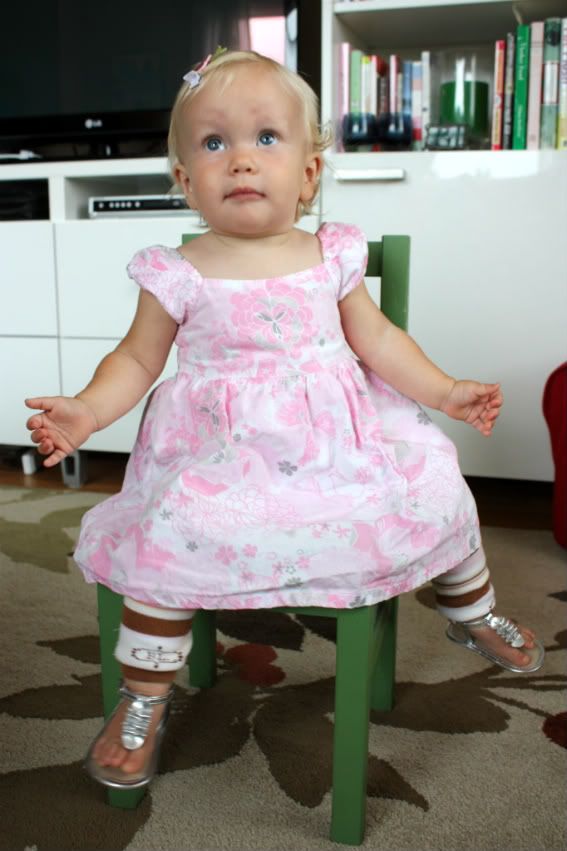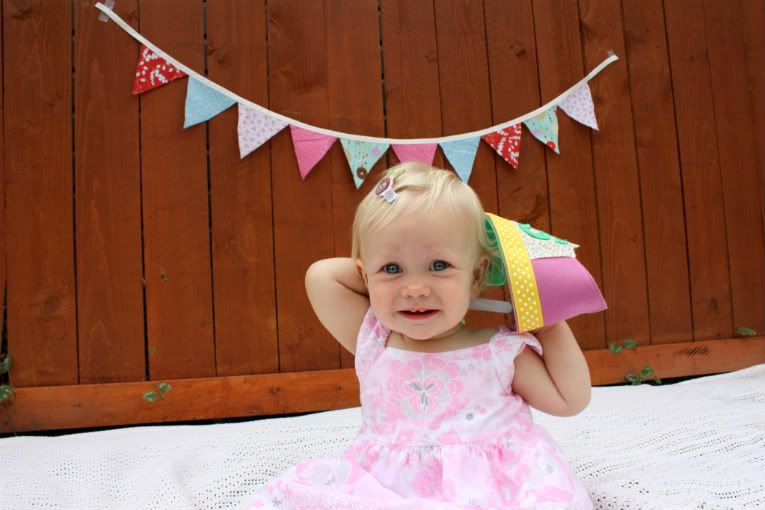 we had fun celebrating sonja's 1st birthday last week. on her actual birthday we had a family celebration at home. riley helped me make chocolate cupcakes, decorate the house and pick out a few small gifts for her. we had so much fun getting everything ready for our sweet sonja! she loved her cupcake and we had fun thinking about her birth just 1 year ago.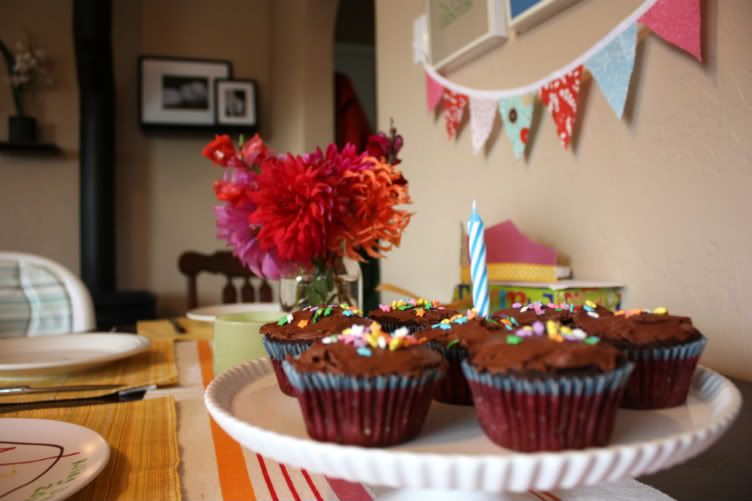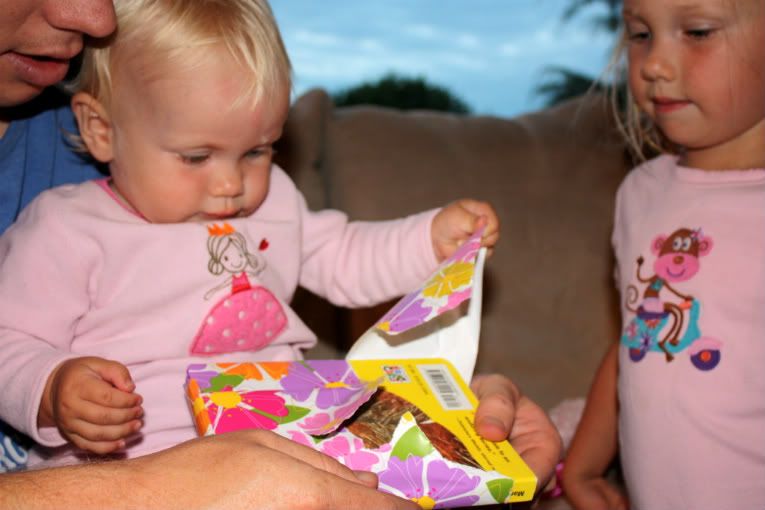 then on sunday we had a family party for her in seattle. my family and tyler's family were able to be there and we had a yummy lunch, cake and presents. it was so fun to celebrate with the whole family. (we missed you rachel and sarah!)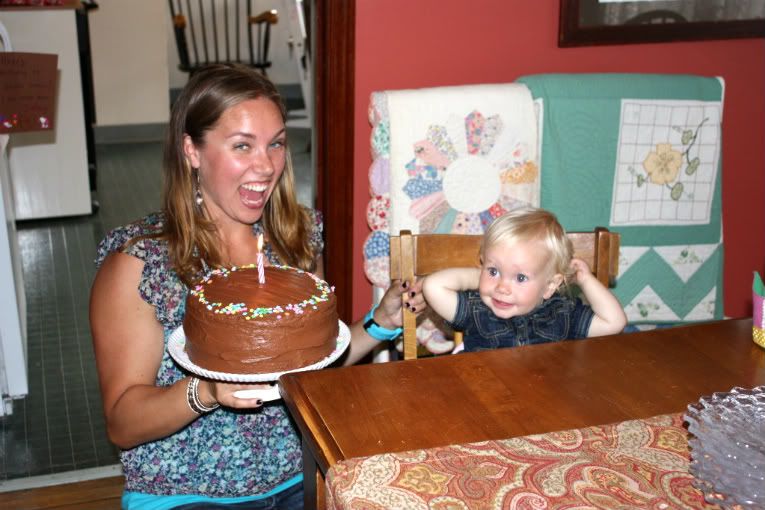 i took sonja to her 12 month doctors appointment on monday and i got some of her stats. she weighs 18lbs 11oz and is 27 1/2" long. both in the 20%...we have a petite one! her head, however, is in the 95%! she is wearing some 6-12 month and some 12-18 month sizes. her feet are tiny...she still fits into 0-6 month shoes.
sonja is such a delight. she smiles and babbles all day long. she loves her sister and is generally happy. she is a speed crawler and is walking along the furniture and when we hold her hands. she loves to climb and is starting to love to pull everything apart! she can sit and play for a while, especially in riley's room. it is so adorable to see the two of them playing next to each other. sonja loves music and has even started dancing and waving both her hands up and down when she hears it. she is still taking 2 naps each day, but seems to be transitioning into 1. she still just has two top and two bottom teeth, but is working on a few new top teeth. everywhere we go people stop and admire sonja and her bright white blond hair and big bright blue eyes. she really has a way of drawing people in and seems to be quite social.
we love you sonja! you have added so much to our life in this last year. we are excited to see you grow this next year into a toddler!