last friday night was the jr ski to sea parade. some friends came over for a fun and casual backyard happy hour for the moms and hot dogs for the kids. we decorated bikes and strollers and then walked to the start of the parade. we actually marched in the parade, which initially felt kind of silly, but proved to be a very fun experience. the parade ended just blocks from a friends house where we ended the night with a bbq. very, very fun evening. i am so proud of riley too. she rode her skuut/glider bike for over a mile. that was the longest she'd gone. then on sunday we went on another bike ride but this time she rode for 3 miles. we were all so excited. we are getting closer and closer to her riding an actual bike!
saturday morning was picture day at riley's ballet studio. they got to put on their outfits for their upcoming show. it was really difficult to get a cute picture with my phone, but i think you get the idea. cuteness all around.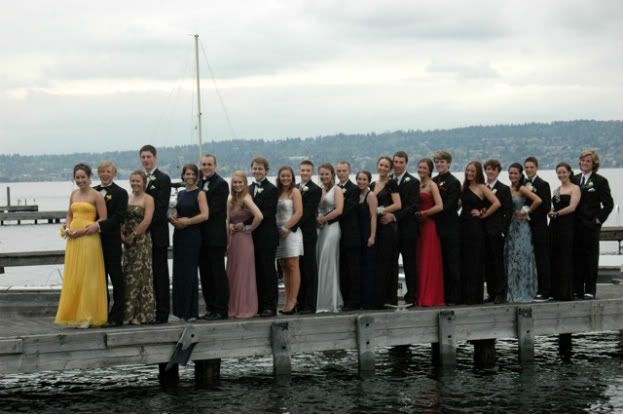 saturday evening my littlest sister sarah went to her senior prom. she graduates in less than 1 month and is headed to the university of denver in the fall. i am so proud of her!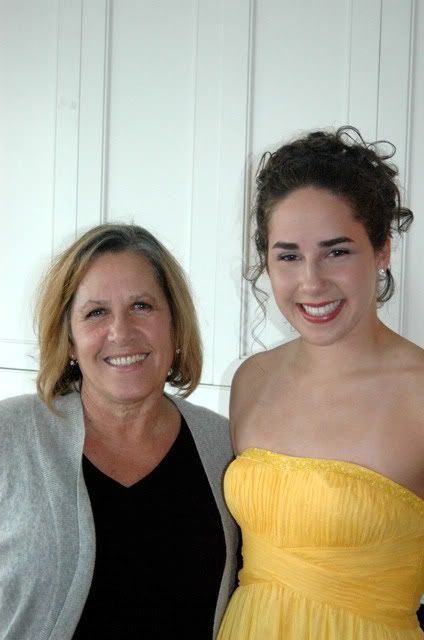 most of you already know this, but my mother was diagnosed with breast cancer in april. one week ago today she had a mastectomy. she was very brave and the surgery was a success. she is at home recovering and resting for a few weeks before she goes back to work to finish up the rest of the school year. a friend picked her up on saturday evening so she could partake in sarah's prom picture night with the other parents. my mom's friend took all these photos for my mom. doesn't my mom look amazing? please keep her in your thoughts - that she will heal and move forward into a cancer-free life. my mom is a very brave and amazing woman.