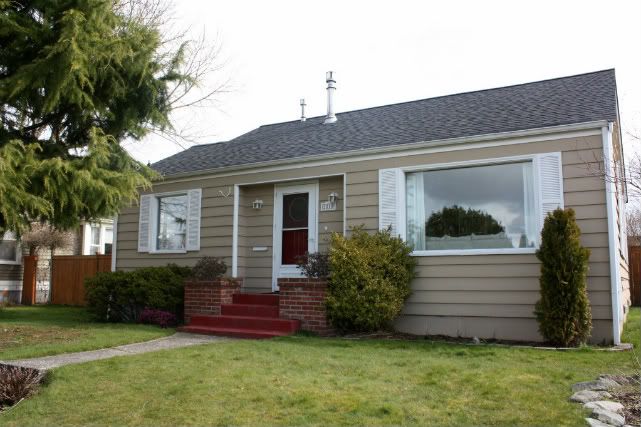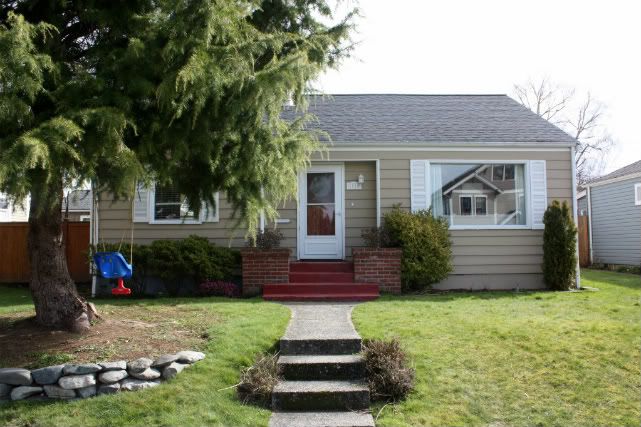 We closed today on the sale of our home! This has all happened so fast, it is still hard to believe it's real. We listed our house when I was 38 weeks pregnant with Sonja and had it listed for about 8 months. We had many showings, but not a single offer. We took if off the market and decided to just stay put. Lately we've been feeling the urge to get out of our house, but not really sure how we'd do it. We spent many days and weeks discussing all the possibilities and came back from our Maui trip with a plan. However, it was not the plan that was suppose to happen! We got a call that week from a real estate agent who found our house listed on the

MLS

under the expired transactions. He thought our house was perfect for his client and we showed the house that weekend. They wrote up an offer an hour later and we accepted it the next day. We could not believe it! We then started our own hunt for a new home, either to buy or to rent. After just 3 weeks a house come on the market that was perfect. We wrote an offer and they accepted ours over 3 other offers. The best part was that Tyler was on a work trip so I bought the house without him! It is a 1924 restored farmhouse with plenty of room, an awesome sundeck and a beautiful yard. She was a gardener, so there are already 4 raised beds for veggies. I will have my work cut out for me! Thankfully it's coming at a time in my life where my kids are a little more self sufficient and I can wrap my brain around a garden. Having my hands in the soil will be good for my soul too.
I am sad to move to a new house. Change has always been hard for me, but I've finally come to a place of peace, knowing this is the right move for us. Since having lost Andrew, any big event or change in life is always laced with an extreme amount of grief and sadness. This is the home that Andrew knew we lived in, it's the home that we celebrated events with him in, it's the home he would visit. He's been inside these walls, so it's hard to want to leave. Moving to a new home means that my life is moving forward without him in it. It means he will never ever visit my new home and although that reality is the truth, it is very hard to accept. I know that nothing in my life will ever be the same, but there will always be a part of me that just wants to go back to a time in life when Andrew was alive and happy and healthy.
I recently took a grief class at my church. It was very informative and helpful and the timing couldn't have been better. One of the things the teacher talked about was having a ritual when something comes to an end - it helps us to heal. So for my sake and my kids sake, we are planning a few goodbye house parties. No big party or nothing fancy, just a few different times to have people over to help ease our transition. And of course I've already been planning a big housewarming party!
Goodbye to our first home, a home we poured our energy and resources into. A home we brought our first puppy home to and our two baby girls. A house that was full of years of love, tears and laughter. A home that was always open to friends, despite the size! A home that gave us what we needed but now is time to say goodbye.